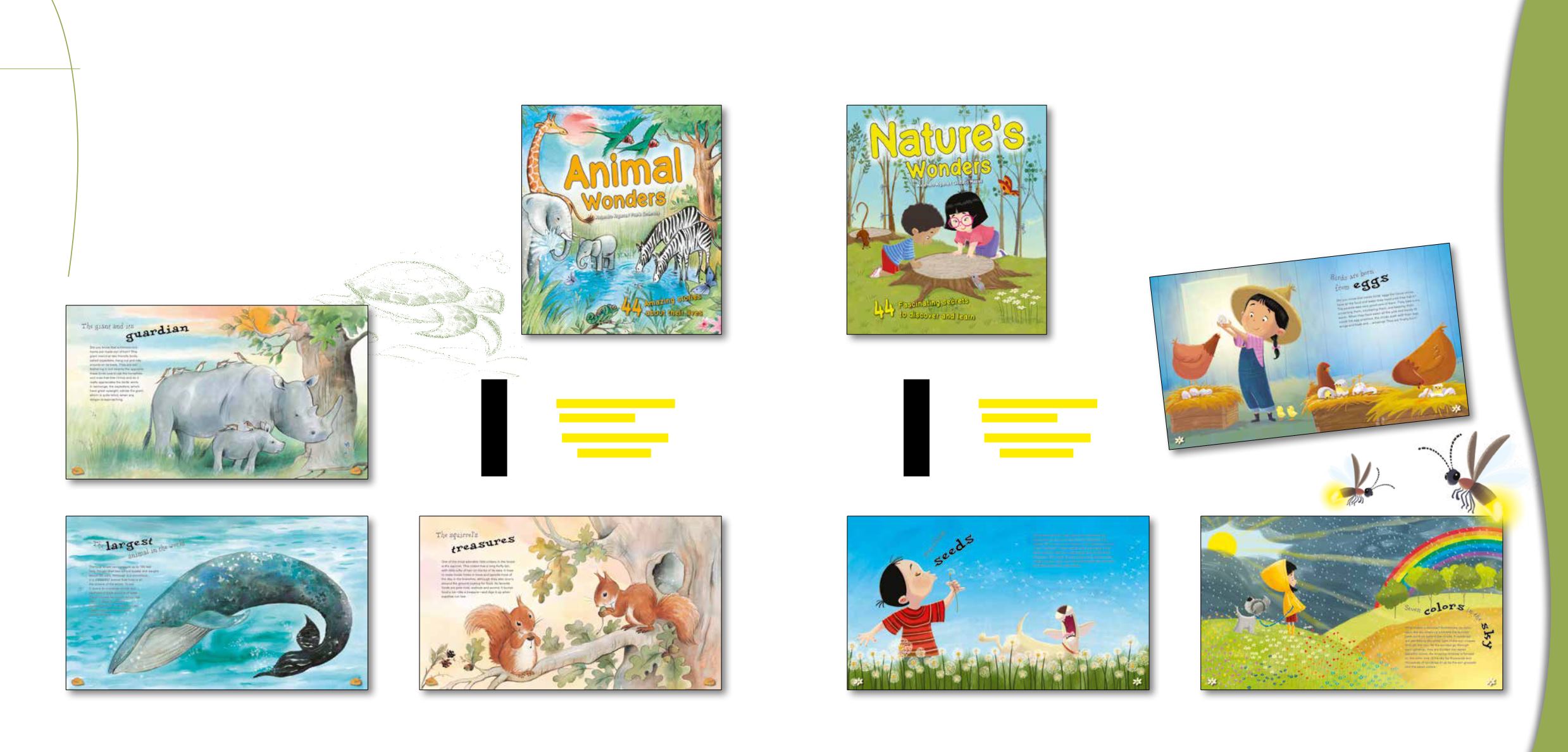 15
Science & Pets
14
Science & Pets
Animal wonders
d
Animals are amazing and wonderful! Delve into the
pages of this book and learn the incredible stories of
animals from around the whole world. You can read
really interesting facts and information, accompanied
by lovely full-color illustrations. You will find both
animals that you know well and may even live close
to your house and others that live far, far away, on the
ocean bottom, in the jungles and savannahs of Africa
and in the icy cold of the North Pole. Don't miss it!
Specifications
Pages:
96 full-color throughout
Format:
210 x 240 mm
Binding:
Hardback / paperback
Age group:
4 years and up
Nature's wonders
d
Nature is amazing! It's full of secrets and incredible
things. In this book you can find the answer to questions
like: What is thunder? How do plants eat? What is a fossil?
What do crickets chirp? Why do some animals sleep all
winter? And many others. You will read tons of fascinating
information and see lots of beautiful full-color illustrations
on the climate, the Earth, the sea, plants and animals.
You can't miss it!
Specifications
Pages:
96 full-color throughout
Format:
210 x 240 mm
Binding:
Hardback / paperback
Age group:
4 years and up