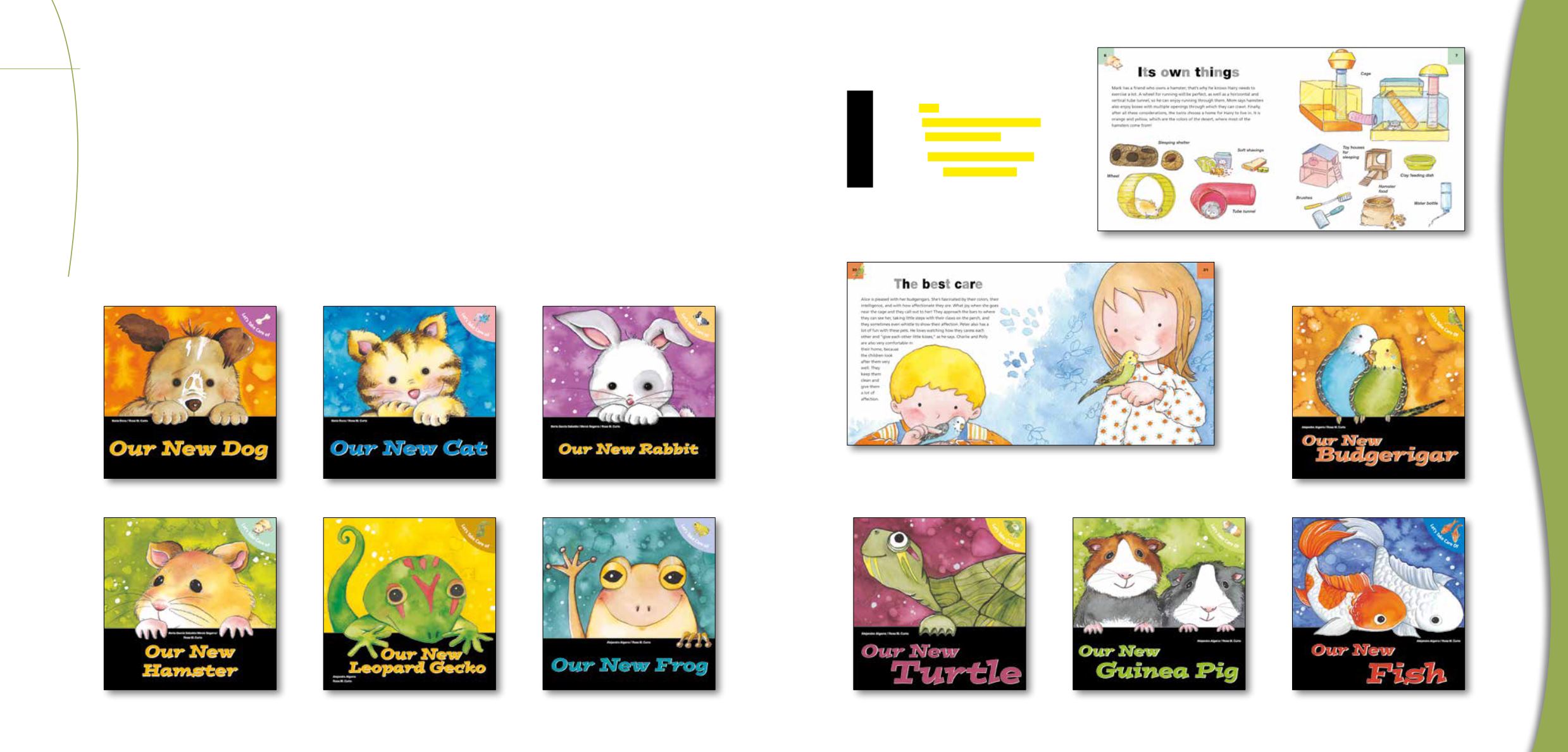 29
Science & Pets
28
Science & Pets
What do you know about...
the four seasons
d
This is a series of four delightful
books, including questions, things
to tell and find out, memory and
concentration games. For each
season there are chapters about:
colors of the season; kinds
of clothes worn; data about
vegetation; things that happen
in the city; festivities of the
season; work in the country; and
something about the sea, rivers,
lakes or sports for the season.
Boys and girls will discover
how much fun they can have
throughout the whole year.
Specifications
Titles:
4
Pages:
36 full-color throughout
Format:
240 x 220 mm
Binding:
Hardback / paperback
Age group:
3 years and up
Science speaks about
d
Kids can observe how each living
thing depends on the others and
the place where they live. They will
learn that our planet looks blue
because of the seas and oceans.
Start to understand the Universe,
where some planets are huge balls
of gas, while others like the Earth,
are made of solid rock. Learn about
the changes in our climate and how
important the weather is in our lifes.
These books are well-written and
include amusing illustrations
that introduce children to
the wonders of nature.
Specifications
Titles:
4
Pages:
36 full-color throughout
Format:
240 x 240 mm
Binding:
Hardback / paperback
Age group:
5 years and up